Food Philippines offer healthy and halal-certified food products
Food Philippines offers new trade opportunities for the country's food industry as it offers premium, healthy and halal-certified food products. Demand for halal food has been increasing all across the world. A total of 24 food companies have been invited by the Center for International Trade Expositions and Missions (CITEM), the export promotions arm of the Department of Trade and Industry (DTI), to represent the country in overseas exhibitions and trade fairs with the prospect marketing of healthy food products that are natural as well as organic.
"There is an overwhelming feedback from the last year's Gulfood participation, which only proves that there is a potent market in the Middle East which we can strongly influence," said Rosvi Gaetos, executive director of CITEM.
In response to the increasing demand for healthy and halal-certified food in the international market, part of the country's objective this year is to expand food choices to offer to the buyers and to introduce new product lines.
In 2015, the Food Philippines Pavilion garnered an impressive sales of $104.34 million, surpassing its record over the years. Breaking down top products from last year's participation, 26 per cent of the total sales came from coconut water and juice; 23 per cent from dried mangoes, dried fruits and banana chips; and 18 per cent  from fresh fruits like cavendish bananas, pineapples, and mangoes.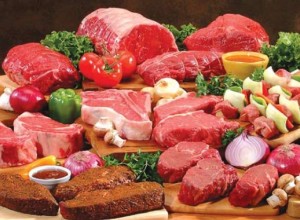 The Philippine delegation that participated at Gulfood 2016 hopes strengthen the market for the Philippine food products in Dubai. Dubai is a strategic trading point in the Middle East, located between Asia, Europe and Africa, which makes Dubai a melting pot of flavors and a strategic domain for Philippine trade. The GCC population is expected to grow beyond 50 million mark by 2020, which will incite the growth of various development sectors, including the food sector in the region.
Demand for Halal Food
"The United Arab Emirates is one of the leading trade partners of the Philippines. Establishing the Philippine Food Market in UAE will further develop our booming export industry in the Middle East," said Gaetos.
Food Philippines is a branding initiative that ensures food products made of quality, healthy, natural ingredients are derived from the Philippines' tropical islands. It unifies the overseas promotional efforts of CITEM. Under this national brand, the Philippines is positioned as Asia's most exciting sourcing destination for food exports, being one of the world's top exporters of fresh fruits and marine products.